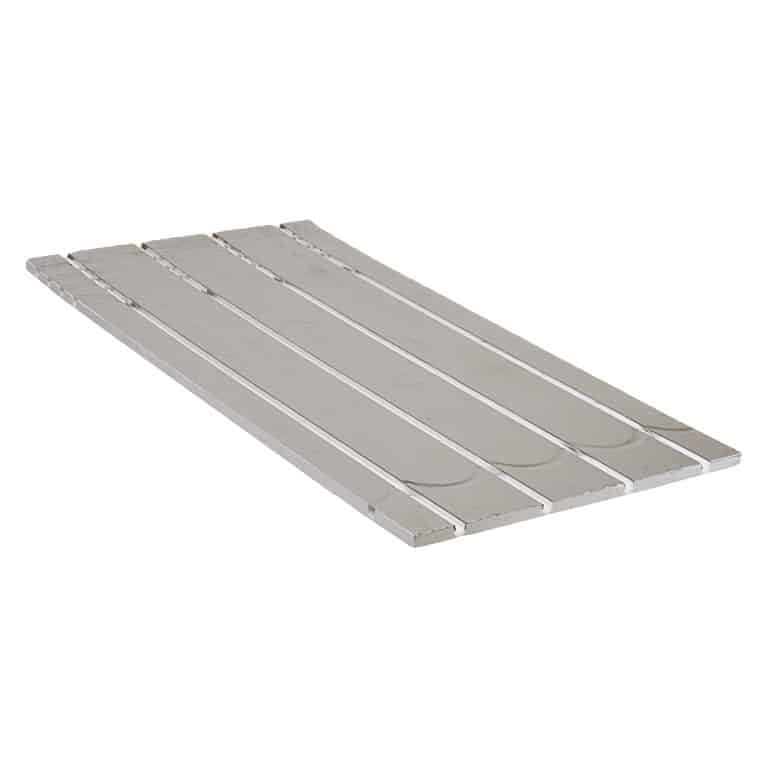 High Density EPS Overlay Floor Panel
In Stock
Suitable for laminate, engineered wood, carpet, vinyl and tiles, the EPS overfloor panel offers an easy way to install underfloor heating into your home without needing to dig up the floor. The panels can are laid directly over the existing concrete, floorboards or solid flooring and are a perfect choice for retrofit installations. With a minimal height increase of just 20mm and a high compressive strength of 400KPA they are lightweight, simple to fit and can be installed with only basic tools.
The 20mm panels uses a 16mm pipe at 150mm pipe spacings. Each panel is pre-formed with turns and return runs and covered by a 200 micron (0.2mm) aluminium layer.  This allows the heat to spread quickly & evenly across the underside of your flooring for fast warm up times and to maximise the output and efficiency of the system. The panels can be laid onto any existing, level flooring and should be fixed securely using adhesives.
EPS panels are made from high compressive strength Expanded PolyStyrene (EPS). EPS400 is the strongest density available today and can be used with all floor coverings.
– Laminate and engineered flooring can all be laid directly onto the panels as a floating floor.
– Carpet or vinyl require a 5mm screed layer or suitable backer board fixed to the panels first.
– Tiles can be bonded directly to the board using a highly deformable flexible S2 adhesive.
Maximum pipe length:
EPS Overlay Panel
Panel Details:
• High density quick response EPS400 floor heating panel
• Pre-formed channels, returns and turns
• 20mm panel designed for 16mm pipe
• Channels at 150mm pipe centres
• Dimensions: 1200mm x 600mm x 20mm
• R Value: 0.555m²k/w
• Each panel covers 0.72sqm
Made of lightweight high density polystyrene
• Easy to fit- can be cut to the desired size with a craft knife or saw
• Includes pre-bonded 200 micron aluminium surface
• Perfect for retro fit installations
• No need to dig up the floor to install underfloor heating
• No moisture, mess or lengthy drying times typical with screeding
• Very fast warm up times
Heat Outputs- 20mm panel
• Under tiles: 100w/sqm
• Under laminate, wood, engineered: 90w/sqm
• Under carpet, vinyl: 80w/sqm
Delivery costs to UK mainland…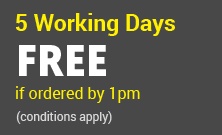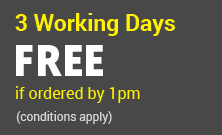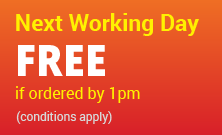 * Europe and Channel Islands
Costs are variable, please contact us for an exact price.
For more details please see our Delivery Information page »
Only logged in customers who have purchased this product may leave a review.