Confused? You've come to the right place!
If you're new to underfloor heating, it can be a daunting experience at first. With so many different types of kits and systems available, how do you know which one is right for you? This page aims to answer some of the most commonly asked questions and provide you with the right information so you can clearly understand what the benefits are that each type of system offers.
So, what is Underfloor Heating?
Underfloor heating comes in two different forms- electric underfloor heating and warm water underfloor heating. Both of them essentially do the same thing- they warm the floor and heat the room. Both systems can operate as the primary heat source as long as the room is sufficiently insulated, and are a viable alternative to replacing inefficient radiator systems. Underfloor heating can also be much cheaper to run then radiators, and far more more environmentally friendly. Underfloor heating also offer heath benefits as dust distribution is reduced to almost zero. By removing all moisture from carpets, dust mites simply cannot live. This gives underfloor heating a huge advantage over radiators to asthma sufferers as the air quality is much cleaner.
Lets look in more detail at the different heating systems and the variations of each one.
---
Electric Underfloor Heating
Electric underfloor heating uses 2mm wide electric cables to heat the room. This is most often used for single room retro fit projects being especially popular in bathrooms and kitchens. Electric underfloor heating is perhaps the best choice if you have an existing floor or are replacing the flooring as it can be incorporated below the new floor without any increase to the floor height, any excavation work and little to no floor preparation.
Our choice of electric underfloor heating is by Varme. Established over 20 years ago, Varme has become one of the most recognised and respected names in todays electric underfloor heating market. Varme heating systems are produced to the highest and safest industry standards which enables them to provide an outstanding lifetime guarantee.
Our range of Varme electric underfloor heating systems come in a few different forms…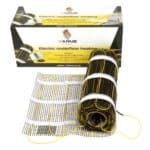 Electric Cable Mats
The most common type of electric underfloor heating is the cable mat system. This is a 50cm wide mesh that has the wires already stuck to it which is rolled out like a mat. The mat system is really quick to install which makes them a great choice for larger room, especially open plan rooms.
Learn more…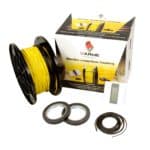 Loose Cable Kits
The loose cable system is just that- a long cable on a spool that is taped down as you unravel it. This type of heating system is nearly always used in bathrooms, as the cable can be forced into any shape or layout which is ideal for getting around toilets and other fixed bathroom features.
Learn more…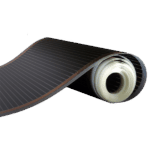 Carbon Film
Carbon film underfloor heating is an ultra low profile option. Simply, it's a roll of film, just 0.5mm thick, that is rolled out and taped to the floor. The carbon film system can be used under any type of flooring and is better suited to simple shaped rooms that allow the squared corners to fit in without any obstruction.
Learn more…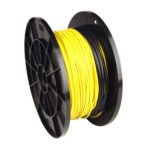 In-Screed Cable
In-screed cable is designed to be laid underneath a 60-100mm screed making it ideal for new builds. The in-screed cable system is not recommended for retro-fit projects or on floors that cannot be dug out. Simply put, this type of electric underfloor heating will only work when encased in screed.
Learn more…
Electric Underfloor Heating
Who are Varme and why should I buy from you?


Varme is one of Scandinavia's top brands of electric underfloor heating cables, which are distributed exclusively in the UK. The Varme brand is renowned for its quality and is offered with a manufacturers lifetime guarantee. Our instructions are simple to follow and we also have a freephone technical support line to answer any questions you may have. Our technical support staff are also qualified and certified electrical installers, so we can offer advice and answer any technical questions you may have, before, during or after installation.
Is electric underfloor heating expensive to run?


This is the most common question we get and the simple answer is, that the running costs are determined by many different factors so it is difficult to generalise. When the systems are used in a well-insulated building (in line with current building regulations) the running costs are usually very low, the thermostatic control in each room/zone means that you only use just enough energy to maintain your desired room temperature. Based on the default thermostat settings, a 1kw system will cost approximately £0.40 a day, based on an average house with an average level of insulation.
How simple are your systems to install?


See our installation pages under each system type – our systems are designed to be laid by anyone with basic DIY skills, but all electrical connections must be carried out by a suitably qualified electrician and in accordance with current regulations.
How warm will the floor get?


Our systems are designed so that the floor surface will feel comfortably warm , but will never get too hot to walk on! The thermostat regulates the floor temperature by turning the system off when the floor gets to the required temperature, then back on as the floor begins to cool – thus keeping a constant temperature. It does this up to 3 times per minute for optimum control and maximum energy efficiency.
Can the underfloor heating be used as a primary heat source?


In the vast majority of cases the answer will be yes, especially in new, well-insulated properties. The exceptions being old properties with little or no insulation, where you have limited floor space available, such as a small galley kitchen, or a small bathroom. In such cases if may be physically impossible to get enough heat output into a small confined space. If you wish to install a primary heating system in an old poorly insulated property, please contact us for advice.
Can the temperature be regulated?


Yes it can – The FH-01 thermostat controller allows the user full control of the heating system, including the 'occupied' temperature, the 'unoccupied' temperature and the times of operation using a 7-day/24 hr clock control.
What is the typical warm up time?


How long it takes to heat the floor will vary, depending on your sub-floor and its insulation. Generally the better the insulation the quicker it will heat up, 30 minutes to an hour on a wooden floor, but it will take longer on an un-insulated concrete floor. However, on concrete floors it will also retain the heat in the concrete and therefore take longer to cool down. The carbon film system is supplied with a thin insulation layer so warm up times will be no more than an hour on any sub-floor. However with tiles, if you lay the cables/cable mats onto un-insulated concrete, it can take several hours to heat up. We therefore recommend that you try to use Varme insulated tile-backer boards wherever possible when installing on an un-insulated concrete floor.
Is there a guarantee?


Yes all cables are backed by a manufacturers lifetime guarantee! The thermostat is guaranteed for five years from date of purchase.
What is the thickness of the under-tile cable/cable mats?


The cables are just 3mm thick and include a built in return so they only need to be connected from one end.
What is the thickness of the carbon system?


The carbon film itself is less than half a millimetre thick and when combined with our 6mm 'Depron' insulating underlay below a wood floor, the total combined thickness of the complete system will raise your floor level by just 6.5mm.(Note in a conservatory or on an un-insulated floor, we recommend a double layer of Depron making the increase in floor height 12.5mm)
Can the carbon system be used below 'real' wood floors or just laminate/engineered wood?


The answer to the question is yes it can and the carbon foil has been fitted below thousands of sqm of real wood floors during the last few years and we have had no reported problems of cracking, warping or damage to the floor. However two things you need to consider if using a real wood floor: The installation method, 'floating' is best (where the boards are glued/fixed together using the tongue and groove). It is also possible to install the film onto battens at 400 mm centres – please see our Fitting Instructions for details. The other consideration is the moisture content. Wood is a natural product and as long as you chose timber that is fully dried out and has a low moisture content.
I have a chipboard floor which I wish to tile and also have underfloor heating, do I need to fix a layer of plywood before the underfloor heating and tiles?


(Given directly by a technical advisor from 'The Tile Association') There are a lot of chipboard floors around and ideally something else should be done before tiling. Additional plywood is an improvement but current thinking is that 2 layers, with joints lapped, should be used to minimize the possibility of cracking. This would mean putting down say 2 layers of 9 mm each, screw fixed at 300 mm centres. Even use of plywood is not ideal. Another possibility, (better than plywood), would be to put a layer of Varme, Wedi or similar inert tile-backer board down and tile onto that.
---
---
Water Underfloor Heating
Warm water underfloor heating works by passing heated water through pipes set into the ground. Water underfloor heating uses either 12mm or 16mm diameter pipe depending on the type of system which is being installed and how much floor space is available. It's generally used for large areas with multiple rooms and full house installations as it is can be more economical and cheaper, compared to electric underfloor heating.
Water systems can be installed virtually anywhere, assuming the floor is well insulated and you have the floor heigh available to accommodate the system. Low profile overlay system are best suited for retro fit projects onto existing floors, while in-screed systems are better for new builds and extensions. Joist systems are a mix of both and ideal for suspended floors.
Below are the three main types of warm water underfloor heating systems…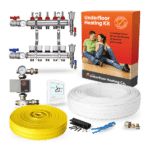 In-Screed
In-screed underfloor heating requires approximately 300mm of floor space to accommodate it, making it the popular choice for new builds and extensions where the floor slab has yet to be laid. Foil backed insulation is laid onto the subfloor, which the pipe is fixed to using staples and then covered by a 65mm screed layer. This type of system works by thermal storage and is generally the most economical type of warm water underfloor heating system.
Over Joists
If you want to install an underfloor heating system over a suspended or joisted floor, one of the simplest solutions is the joist system. This requires a 50mm insulation board set between the joists to minimise the downward heat loss, than nailing aluminium heat plates onto the joists. The are metre long sheets of aluminium with 2 or 3 grooves running along the length into which the 16mm pipe sits. A structural deck is laid of the system ready for the finished floor. This type of system work with all kinds of flooring in any room with no more than 75w/sqm heat loss.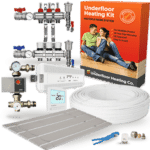 Overlay System
The overlay system is our most popular option for retro fit projects, as they can be installed straight onto the existing floor and requires no excavating and little to no floor preparation.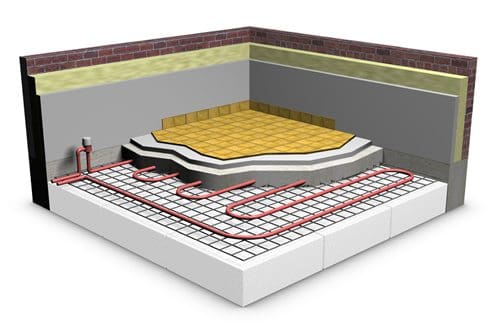 Water Underfloor Heating
How deep should the insulation be?


A minimum of 100mm is recommended with in-screed systems. 50mm is recommended for joist systems. Overlay systems using Profix or screed board can operate with as little as 10mm of insulation. NEVER lay insulation below EPS overlay boards- these have to be laid onto a solid surface.
How deep should the screed be?


Traditional sand cement screed are laid to a depth between 65-75mm. Liquid screeds usually between 50-60mm.
What is the heat output?


This will vary depending on which type of system has been installed (in-screed, joist or overlay) and what type of flooring has been put down on top of the system. Generally speaking, a screed system with tiles will output 100w/sqm, joist system 65w/sqm and overlay system 120w/sqm.
Can I use block and beam as a sub-floor?


Yes. Block and beam floors allow in-screed systems to be installed on upper floors giving you further choices for the type of underfloor heating system you can install.
Can I install the system myself?

Yes. We provide detailed

installation guides

with each underfloor heating kit so all the important steps are clearly explained. A good understanding of plumbing and electrics will be required for the boiler connections and thermostats but for the most part installing a system is straightforward for those competent at DIY. Please note though, were recommend hiring a qualified tradesman to do the connections to the boiler and wiring.
How do I pressurize the system?


Close the temperate gauge isolation valves on the manifold. Fully open each isolation valve on the lower manifold and then each flow meter. Connect a hose pipe to the drain/fill point on the right side of the manifold and turn on the water. When the pressure reaches 5 bar close the valve on the fill point. You should notice the gauge in each flow meter move which indicates there is flow through each pipe circuit. DO NOT pressurise the system from the boiler.
When purchasing a kit, will I need anything else?


The screed kits require a layer of foil backed insulation beneath it and a layer of screed over it. Both of these materials need to be purchased separately to complete the installation. The joists kits require 50mm of foil backed insulation lay between the joists. The overlay kits are sold complete and require no additional materials to install.
Do I need to glue EPS overlay boards to the subfloor?

Absolutely! The EPS boards are not designed to be laid as a floating floor and have to be glued down. We recommend Mapei

Ultrabond 380

with provides 35sqm coverage per 15kg tub.
Why do I need insulation?


To stop downward heat loss. The heat generated by the system will go in every direction, including down. A thermal barrier directly beneath the underfloor heating system will minimise downward heat loss and force the heat up into the room, maximising the effectiveness of the underfloor heating.
What is screed and why do I need it?


Screed is typically a fibre reinforced sand cement mix that is poured over the pipes to a depth of about 65mm. This acts as a thermal store for the underfloor heating to be effective. The pipes heat the screed and once fully heated, releases it to heat the room. 65mm of screed will hold a LOT of heat once full, which makes screed systems so economical to run, as they only need a constant trickle heat to keep the screed constantly warm.
How much maintenance does underfloor heating require?


Almost none. Underfloor heating systems are generally maintenance free but to ensure the underfloor heating works perfectly for decades we recommend a yearly flush of the system to remove any contaminants they may have built up in the system. You can usually see when this happens as the flow meters become dirty.
I've damaged the pipe during installation! What should I do?

Don't panic! It's simple to fix. Simply cut that section of pipe out and replace it with a

repair coupler

.
How hot does the floor get?


Between 20-30°c, depending on the temperature you have set on the mixing valve and on the thermostat
I'm going to lay a wood based flooring. Do I need to take any precautions?


Regardless if you're installing an in-screed, joists or overlay system, you will need to install a floor probe to measure the room temperature.  This will limit the floor temp to never rise about 27°c.
Can I turn off my underfloor heating completely?


Yes. Simply turn the underfloor heating thermostat off and the system will turn off. For screeded floor allow approximately 45 minutes to completely cool.
Is there a warranty?


Our underfloor heating systems come with a 3 year warranty
Are there any guarantees?


Our underfloor heating pipe has a 50 year guarantee.
What are zones?


A zone is an individual circuit of continuous pipe without joins no more than 100m in length from output to return on the manifold. The heat output in each zone can be controlled individually by its own thermostat or for larger room with several zones, 1 thermostat controls all zones.
Why should a zone not exceed 100m of pipe?


Beyond 100m of pipe length the pumps cannot get the hot water effectively around the system resulting in cold spots and poor heat output. For an effective underfloor heating system we highly recommend you do not use more than 100m of pipe per zone.
Is there an alternative to using aluminium spreader plates over a suspended floor?


Yes. Using a pre-grooved 50mm insulation board covered with a pre-bonded 500 micron aluminium layer. This inserts between the joists onto battens and the pipe inserts into the grooves. Alternatively you lay the pipe onto the insulation between the joist then cover with a 25mm dry screed mix. This method adds approximately 28kg/sqm additional load to the joists and we advise you seek approval from a structural engineer before proceeding if in doubt.
See our range of Electric & Water Underfloor Heating Systems