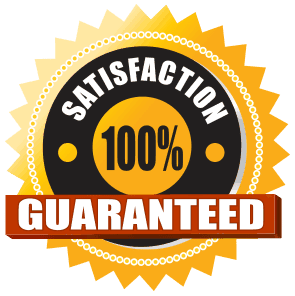 Based in Cheshire, North West England, The Underfloor Heating Company supplies a complete range of electric and warm water underfloor heating systems, tools and products. We also provide one of the largest selections of heating kits online for screed, joist and overlay installations. Since 2010, our company has  helped over 25,000 satisfied customers throughout the UK and Europe, offering high quality market leading brands for today's underfloor heating market.
Selling directly from our UK warehouses, we can provide everything you need to complete your installation at unbeatable prices, all of which is available with fast next day delivery throughout the UK. And if you're not sure what you need, our market leading customer service will help to guide you every step of the way.
Our aim is to give our customers the best heating system they can buy, tailored to their needs and specifications, and at highly competitive prices.  To accompany our high specification systems we offer a Full 3 Year Warranty with our wet underfloor heating systems and a Lifetime Guarantee on our range of electric heating systems, for complete peace of mind.
An Extensive Range of Electric & Water Underfloor Heating
Contractors
Our role is to guide and assist contractors to the right product suitable for the job. Our design service provides you with detailed information about the underfloor heating system and the installation requirements to ensure client satisfaction every time.
Architects
With new technologies and products coming to market at a constant rate, its important we keep architects updated with the latest products so they can advise their clients. All our products are accompanied with detailed information guides for complete understanding prior to consultation.
House Builders
Each property has its own requirements which is why we offer a full consultancy service to house builders to ensure the end product will satisfy the customers needs. To accompany this we offer detailed information about each heating system and the requirements on how to install it so understand everything clearly.
DIY & Self-Builders
Our kits are designed to be simple to install and come supplied with detailed layouts and guides to help you to complete the job yourself. And with full support from our highly trained staff who can assist with guidance at any stage of the installation, you're never left wondering what to do next.
Home Owners
Here at the Underfloor Heating Company we understand how important it is to give the right advice so each customer gets the correct system that is suitable for their home. Our friendly staff can help guide you through this process to make it simple and hassle free!
Installers
Independent trade installers benefit from highly competitive prices and discounts across our complete range of warm water underfloor heating systems. Sign up today to apply for a free trade account » (Conditions apply).

What our Customers are saying…
Terrific Service

Terrific service, very helpful advice, high quality materials arrive on site on the exact day promised.
John Rump

John A

Great Company, Great Prices!

A great service all round! The staff are very helpful, the products are of top quality and more importantly – very competitively priced! My order arrived on site the very next day. I would recommend to anyone who needs Underfloor Heating Kits, parts or just some friendly advice. Thanks guys!

Loz

Excellent Company

Dan is really helpful and is always on the other end of the phone if you have any questions/queries… I've used the company on several jobs and will continue to use them.

Daniel Sykes

Excellent pre-sales and post-sales support

This is second time I've used them on a project and will use again. The projects involved 3 manifolds with Heatmiser UH4/8 wiring centres, Neostats, Neohub & NeoHW. Heatmiser support excellent too.

John Stimson