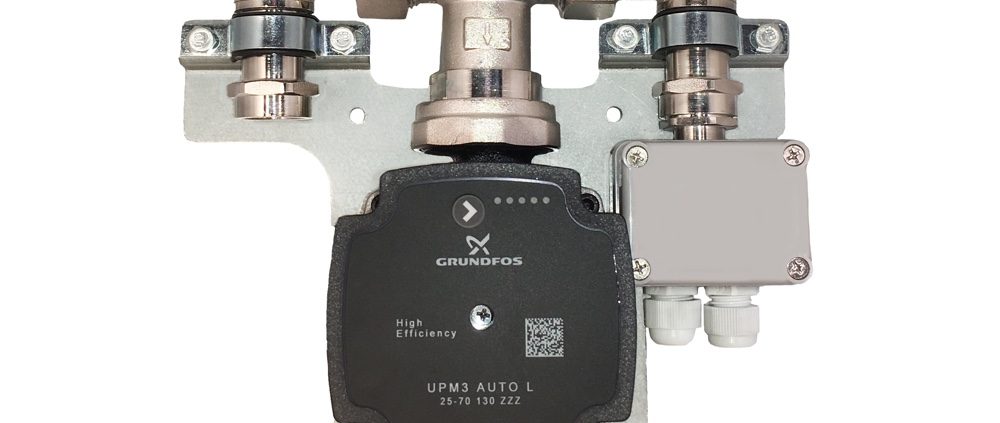 The underfloor heating pumps are the heart of the heating system and come in two options- for single zone systems and for multi zone systems. Both come fitted with an energy efficient A rated pump for cost effective running.
The single zone pump units are designed to run off an existing radiator system that can adequately serve an area up to 20sqm. The complete unit includes the pump and blender valve to bring the water from the boiler down to a comfortable temperature before entering the underfloor heating system, along with all necessary fittings.
Also sold as a complete assembly, the multi-zone pump pack includes a blending valve & pump that will adequately serve an area up to 140sqm. The blender valve cools the hot water from the boiler before it enters the underfloor heating system to a temperature you set which allows for fine adjustments to the floor temperature for a comfortable end result. Designed with simplicity in mind, the pump units bolt directly onto the manifolds with minimal fuss.
Display 15 Products per page