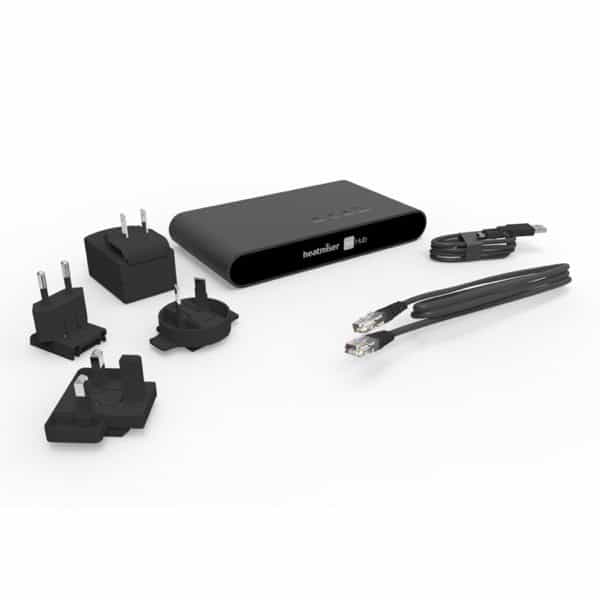 Heatmiser neoHub Gen 2 – Neo System Gateway
In Stock

The Heatmiser neoHub Gen 2 is the central gateway to the neo system that allows remote control of Neo thermostats. The Neo system is designed to be super easy to set up.
After your neoStat/neoAir have been installed in your home, the neoHub is plugged into your home broadband router to supply the Internet connection and wirelessly connect to the neoStats. That's it!
With the neo system, you don't need any special knowledge of computers or any software to be installed. Just plug the neoHub into your router, download the Heatmiser app to your Android or iOS device to setup your account, and in minutes you can take control of your home heating system and hot water from anywhere, anytime, on the go.
What if my Internet connection drops?
If your internet connection is lost you won't be able to control your home heating system via the app. However you can still control the heating via the buttons on the thermostats.
Do I need a computer to setup the neo system?
No, just a Smartphone or tablet with the Heatmiser app installed.
Do I need a fixed IP?
No
Is there a subscription fee to this system?
No, everything is free to use. Your neoHub and neoStats will also automatically receive and install all ongoing software updates absolutely free.
Whats the range of the neo system?
50m from the neohub to the neoStat. The signal is then bounced with the same strength to the next thermostat so the signal from the hub has virtually zero chance of ever being too weak to connect.
Requirements for neo app controlled heating
neoStat: The neoStat is mains powered, so at least 3 wires excluding the earth are required at your thermostat position. Swapping your existing thermostat to the neoStat
neoHub: The neoHub requires a DHCP compatible broadband router.
SmartPhone App: You will need an iOS or Android compatible mobile device.
Heatmiser neoHub
NeoHub allows you to control your home heating and hot water on the go from anywhere with an Internet connection
Simple to setup requiring no special knowledge of computer of software to install
No subscription or fee to use the neo system
Powerful signal and long range provides an ongoing and reliable connection from anywhere in the building
Download the app, setup your account and you're ready to go!
Delivery costs to UK mainland…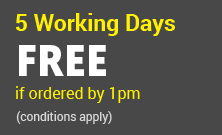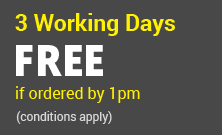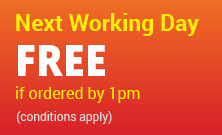 Europe, Eire & Channel Islands: variable, please contact us for an exact price.
For more details read our Delivery Information page »