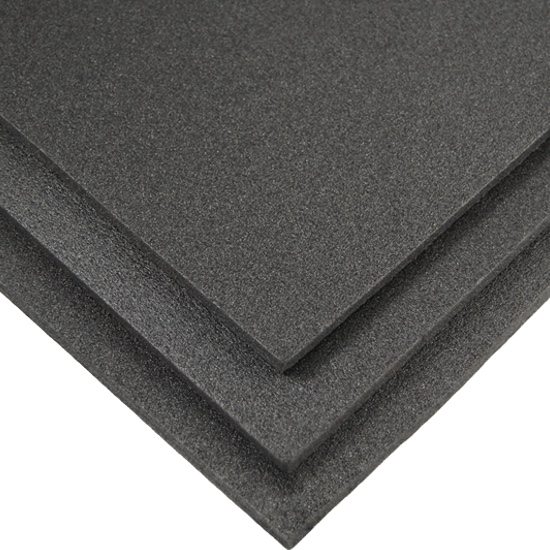 6mm Depron Insulation – 10sqm
In Stock
Use to insulate below electric underfloor heating loose cable and cable mat kits.  Available in 6mm sheets. Each sheet covers 0.5sqm and measures 625mm x 800mm x 6mm and comes in 10m² packs.
If you are looking for Depron for modelling/crafts please click here.
Whats is Depron?
Depron is a millimetre thin insulation sheet manufactured of fully recycled material, free from freon and halogen. The sheet is produced of foamed polystyrene, a material that does not age. The cell structure in the sheet is built up of fine, closed cells that give it its excellent physical and mechanical characteristics. Depron is a highly efficient extruded polystyrene insulation material suitable for use below wood, laminate or even carpets
An insulation capacity that saves energy
The special cell structure means that the sheet does not conduct heat. Laying Depron on the floor means that heat will instead, be effectively reflected back towards the floor surface. As "waste heat" is taken care of, you utilise energy in an effective manner and thereby lower your energy consumption.
Effective protection against damp and cold
Depron not only takes care of the heat, it is also an effective guard against the cold and damp. The material is resistant to cement, plaster and most alkalis, however, not against organic solvents. Depron is water repellent – and therefore does not rot or go mouldy. In addition the sheets have a sound insulating effect, which makes the floor "quieter" to walk on.
Increase the effect of the floor heating
The insulation sheets are easily laid between the sub floor and the floor heating element. This gives not only a smooth and protective underlay but also increases the effect of the floor heating.
High insulation capacity
Reflects heat
Blocks out damp and cold
Step sound insulation
Environmentally friendly
Does not age
Does not rot or go mouldy
Resistant to cement, calcium, plaster, alkalis
Technical Data
Art.no.
Depron Sheet 6mm
Width, length
625mm x 800mm
Thickness
6mm
Coverage area per pack
10sqm
Material type
Foamed polystyrene
Water Repellent
100%
Density
40 kg/m²
Thermal conductivity
0,035 W/mK
Temperature range
-60-+70°
Ignition temperature
355°
Step sound damping
D lw + 16dB (DIN 552210)
Adhesive
Water based adhesive without solvent
Delivery costs to UK mainland…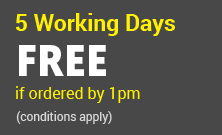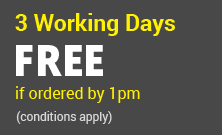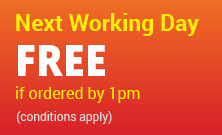 Europe, Eire & Channel Islands: variable, please contact us for an exact price.
For more details read our Delivery Information page »