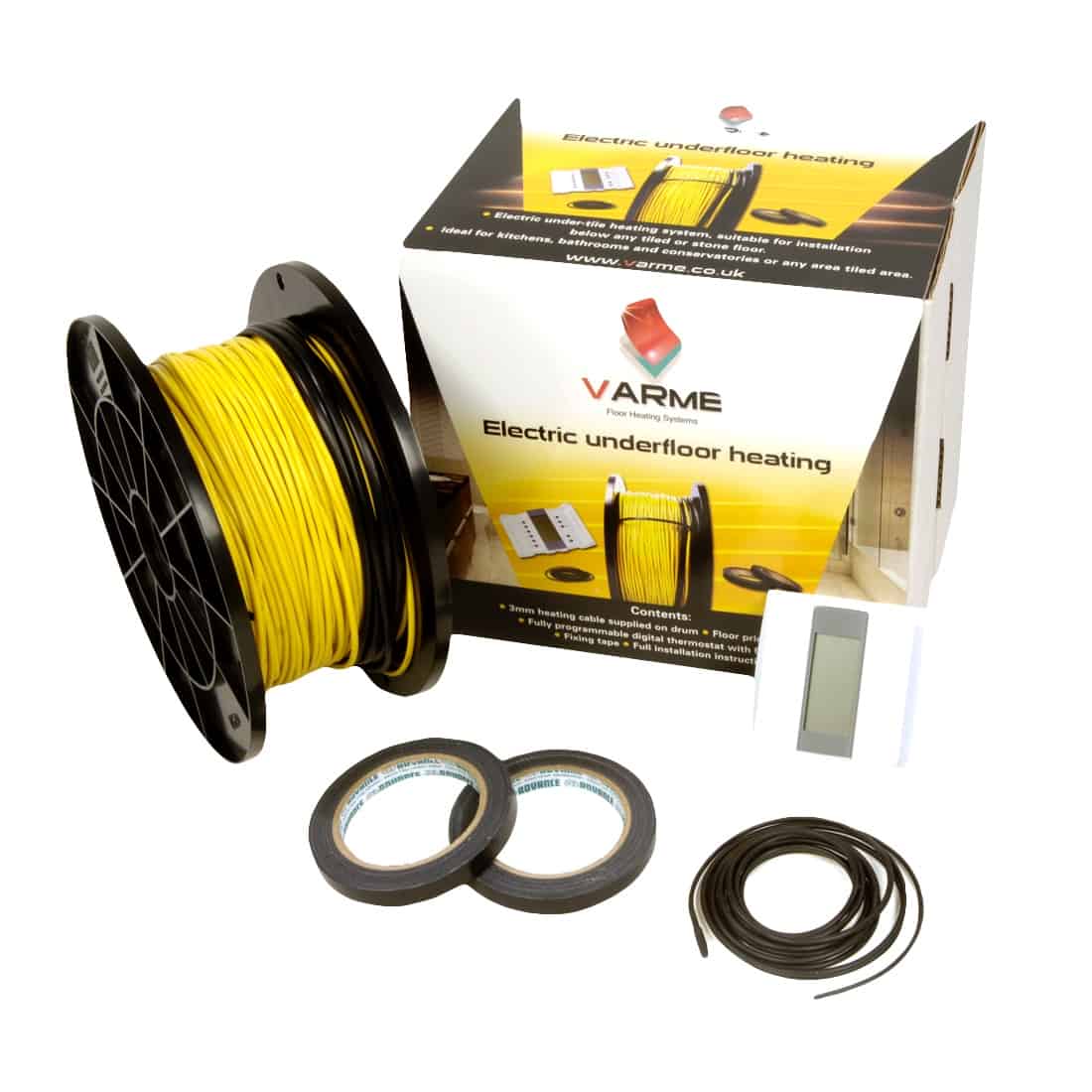 Electric Underfloor Heating Loose Cable Kit
In Stock
By far our most popular system in bathrooms, for it's flexibility in covering any shape and size of room. Like the cable mat it can be laid onto existing floors and covered by tile adhesive but comes as one length of cable which is layed out and run into any shaped room or area. Cable kits can be used in any room no matter how irregular the shape.
In order to select the correct cable kit size you must first measure the free floor area of the room. When calculating the size, please remember to exclude the area taken up by any fixed objects such as baths, showers, kitchen units etc.
For larger areas than those detailed on the chart please contact us for further information as these areas have a different electrical installation than standard sizes.
Each loose cable kit comes complete with:
Heating cable supplied on a drum
Fully programmable thermostat controller with floor probe
Floor primer
Roller for primer
Adhesive tape to hold cable in place before tiling
Simple installation instructions
Manufacturers Lifetime Warranty
Read our FAQ section to learn more about electric underfloor heating

Installation Manual
Handy PDF guide for help with your installation
---
Installation is easy:
Make the electric povision as per instructions
Measure the room and mark out the cable spacing as detailed in the instructions
Layout out and tape down the cable
Test the cable
Fit the floor probe
Connect the thermostat
Tile over the cable using flexible adhesive and grout
Wait at least one week before turning the heating on
An important point to note is that we only supply 'twin core' heating cables. Twin core cables have two heating elements inside which gives two important advantages over 'single core' cables.
Firstly you only have one end to connect to the power supply, which is a big advantage during the installation process.
Secondly the EMF (electromagnetic field) which is created in all electrical appliances and wiring is dramatically reduced, to a level where it is almost immeasurable. Whilst this may not be a major concern for you today, there is a lot of research currently being undertaken around the globe into the effects of EMF and it is impossible to predict what findings may occur in the years ahead.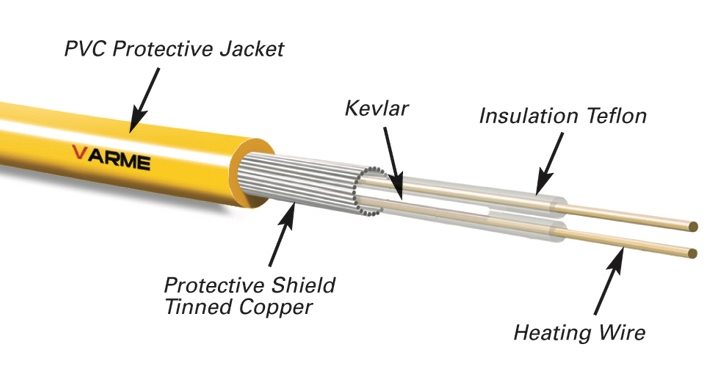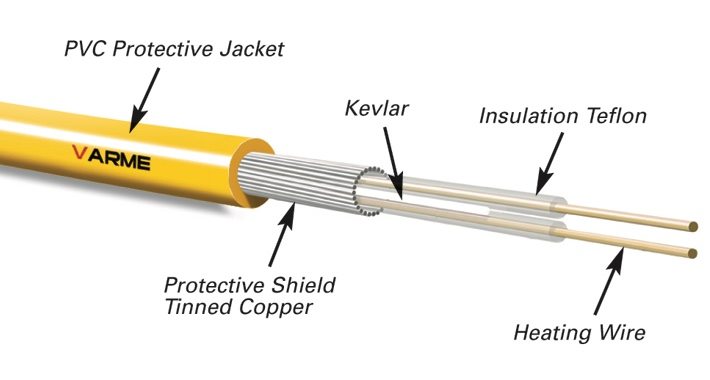 ---
Size Chart for Loose Cable Kits
| Product Code | Output (Watts) | Cable Length (meters) | Room Coverage |
| --- | --- | --- | --- |
| TPC150 | 150w | 15m | 1.2sqm |
| TPC250 | 250w | 25m | 2.0sqm |
| TPC250 | 250w | 35m | 2.8sqm |
| TPC450 | 450w | 45m | 3.5m |
| TPC550 | 550w | 55m | 4.1sqm |
| TPC650 | 650w | 65m | 4.8sqm |
| TPC750 | 750w | 75m | 5.8sqm |
| TPC900 | 900w | 90m | 6.9sqm |
| TPC1100 | 1100w | 110m | 9.0sqm |
| TPC1300 | 1300w | 130m | 10.0sqm |
| TPC1500 | 1500w | 150m | 11.5sqm |
| TPC1800 | 1800w | 180m | 13.5sqm |
| TPC2000 | 2000w | 110m + 90m | 15sqm |
| TPC2200 | 2200w | 110m + 110m | 17sqm |
| TPC2400 | 2400w | 130m + 110m | 19sqm |
| TPC2600 | 2600w | 130m + 130m | 20sqm |
| TPC2800 | 2800w | 150m + 130m | 22sqm |
| TPC3000 | 3000w | 150m + 150m | 23sqm |
| TPC3300 | 3300w | 180m + 150m | 26sqm |
| TPC3600 | 3600w | 180m + 180m | 30sqm |
Delivery costs to UK mainland…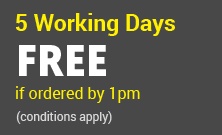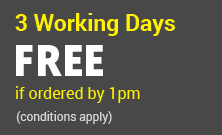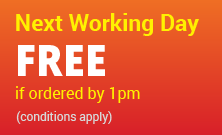 Europe, Eire & Channel Islands: variable, please contact us for an exact price.
For more details read our Delivery Information page »
Only logged in customers who have purchased this product may leave a review.