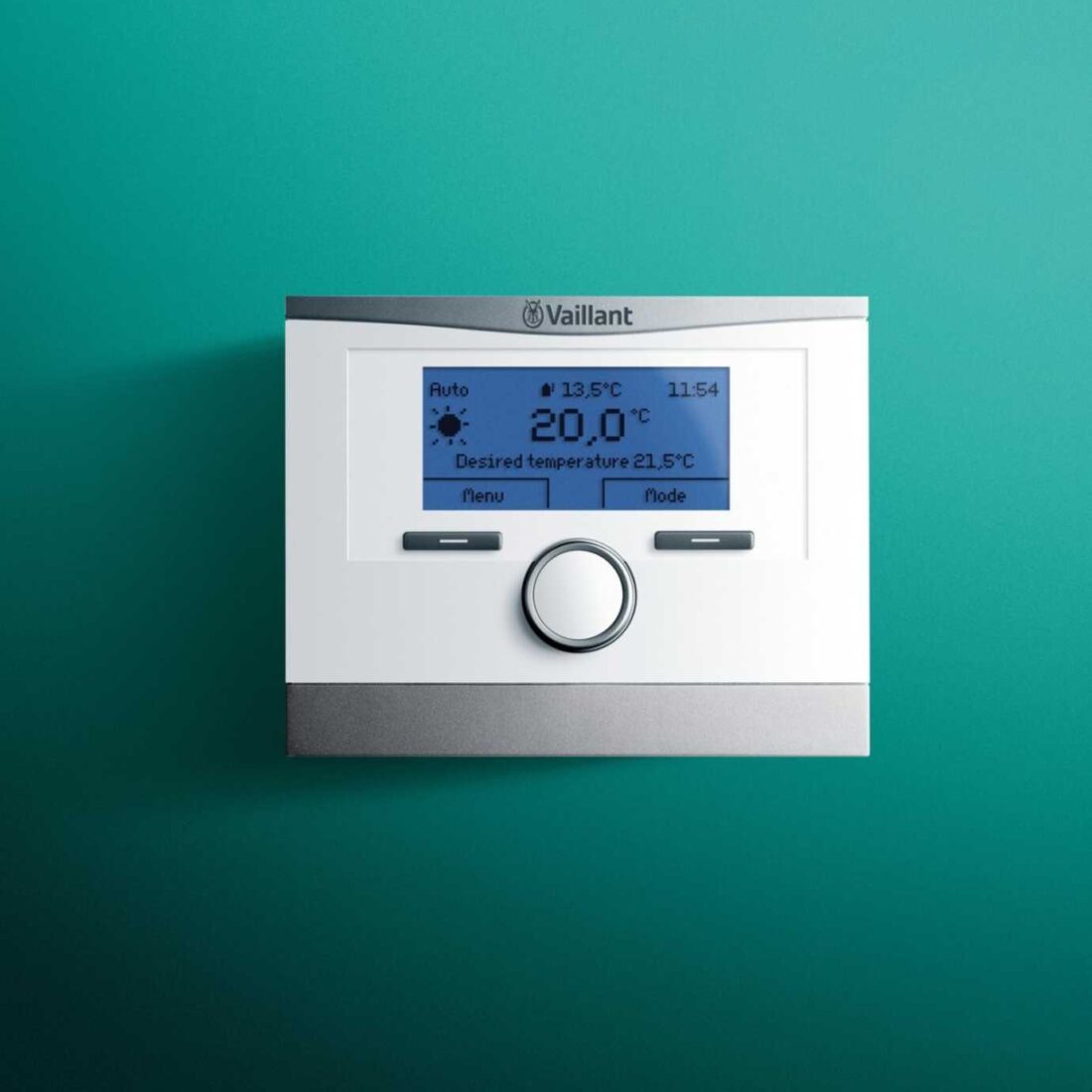 Vaillant VRC 700 Wired Controller
In Stock
The Vaillant wired VRC 700 and wireless VRC 700f system controls allow you or you to take control of your Vaillant heating and hot water system. These controls work for single and cascade heat pump, and solar thermal installations.
Designed to work harmoniously with all current Vaillant products, the VRC 700 and VRC 700f effortlessly use weather compensation technology to ensure your customers appliances are working to their peak performance and always maintaining optimum efficiency.
VRC 700 and VRC 700f are also compatible with the new ambiSENSE range – an innovative smart thermostatic radiator valve (TRV). In addition, VRC 700 and VRC 700f can be controlled on a smart mobile device via the VRC 700 app – great for customers who want to control their heating system on the go.
You can download the VRC 700 app from the following links:
Features & Benefits
Designed with simplicity and familiarity in mind – The VRC 700 and VRC 700f controls are designed with ease of use in mind. Using a familiar menu structure, it makes controlling the system easy and efficient.
Takes care of all Vaillant equipment automatically and Intelligently communicates with all Vaillant appliances – The hybrid management system will also automatically choose the most efficient appliance, to deliver the most cost effective and energy efficient solution.
Flexible time programs – Three heating and three hot water time periods can be set for each week, day or over a 24 hour period.
Holiday function – Prevents the heating and hot water coming on whilst away and reinstates it upon return.
Programs stored in memory permanently – Holds time and temperature programs permanently, even in the event of a power failure.
Controls multiple heat pumps – Control up to seven heat pumps with a single boiler in cascade whilst also supporting solar thermal.
Can be controlled remotely via the VRC 700 app – App available for Android and iOS devices.
Vaillant VRC 700 & VRC 700f System Controls
Vaillant VRC 700 Installation Instructions
Vaillant VRC 700 Operating Instructions
Vaillant VRC 700/6 Wired Thermostat Operating Instructions
Vaillant VRC 700f/4 Installation Instructions
Vaillant VRC 700f/4 Operating Instructions
---
Typical heat pump installation setup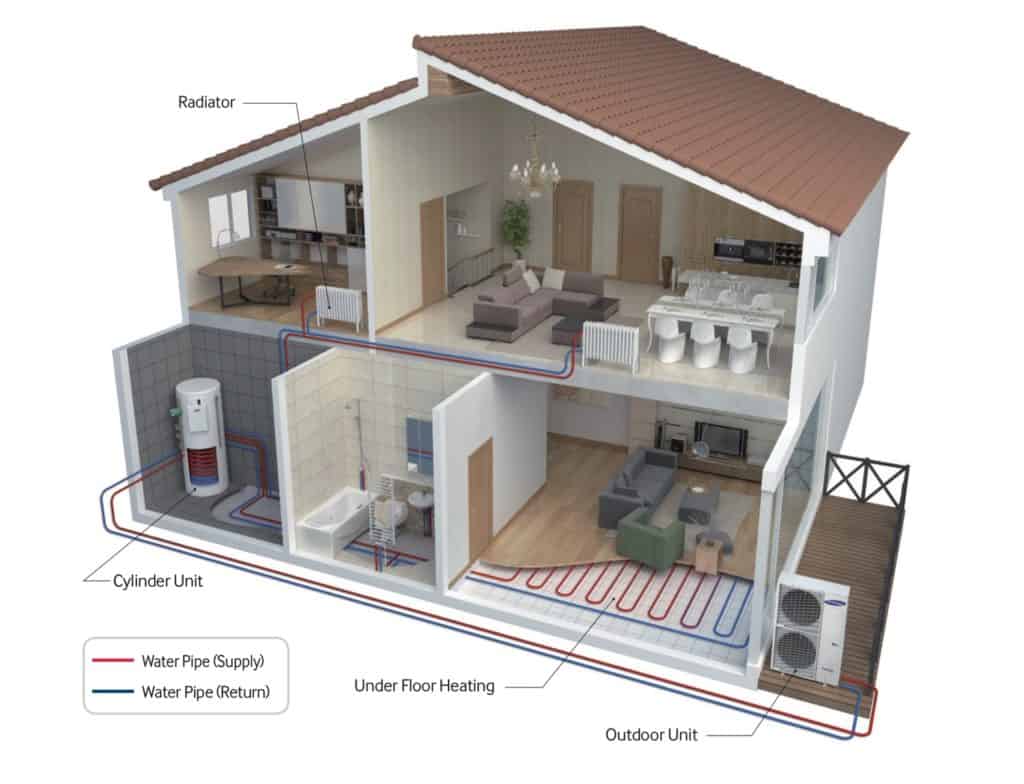 Vaillant VRC 700 & VRC 700f Specifications
| Technical data | Unit | VRC 700 | VRC 700f |
| --- | --- | --- | --- |
| Dimensions (H x W x D) | mm | 115 x 147 x 50 | 115 x 147 x 50 |
| Power supply | v | eBUS 24v | Battery |
| Minimum cross-section of the eBUS & sensor wire | mm2 | 0.75 | / |
| Adjustable temperature range | ˚C | 5-30 | 5-30 |
| Maximum ambient temperature | ˚C | 50 | 50 |
| ErP class | – | 6 | 6 |
| ErP contribution | % | 4 | 4 |
Call Our Team: 0333 939 7949
Mon-Fri: 9am-5pm